After the recent, turbulent events of the Covid-19 crisis, 2019 now seems like a world away. But it was an eventful year for the EPO that marked the beginning of a new chapter in our Office's history. In January we started to develop an ambitious vision, which is set out in our Strategic Plan 2023 (SP2023) and will ultimately lead to a safer, smarter and more sustainable future.
Our staff and users were all asked to contribute to developing the plan, which reflects their ideas, aspirations and needs. After a period of extensive consultation in the first half of 2019, the exciting new vision that we defined together with our stakeholders was given the green light by our Administrative Council.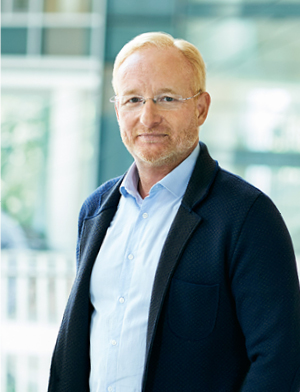 SP2023 features five goals spanning all key areas of our activities. The first goal involves building an engaged, collaborative workforce, which is the cornerstone of our future success. With Goal 2 we will harness the power of digital transformation to find even more efficient ways of working. The next two goals renew the EPO's commitment to quality in the Patent Grant Process and to building a stronger European patent system, both of which will benefit our global user community and boost innovation worldwide. Finally, goal 5 focuses on how these objectives can be supported by progress in other areas such as more effective governance to achieve our ultimate aim: a sustainable EPO that is forward-looking, agile and future-ready.
However, last year not only saw the launch of SP2023, it also marked our first steps towards turning the vision into a reality. After a period of rapid and far-reaching reorganisation, projects to promote internal job mobility, meaningful dialogue with our users, paperless workflows and a host of other improvements started to deliver their first tangible results.
This Annual Review reports on those initial achievements, driven by the surge of energy, creativity and engagement nurtured by SP2023. The report forms an essential pillar of our transparency and openness as we progress towards achieving our goals. But it also helps to ensure that you − our stakeholders − are part of that journey to achieve the shared vision we developed together over a year ago. And I hope that after reading this report, you'll agree that we're on track to fulfilling our commitment to excellence.
António Campinos