COVID-19 changed everything. In decades to come, we may well look back on last year as a defining moment in the EPO's history and a ground-breaking period of rapid transformation. Throughout the year, the Office's top priorities were to protect the health and safety of staff and users, play its part in mitigating the spread of the virus and ensure business continuity.
This was largely possible thanks to a huge acceleration in digitalisation. As the year progressed, a new working environment began to emerge, characterised by homeworking, digital workflows and collaboration in dispersed teams. Fortunately, the vision of a fully digital patent granting process was firmly anchored in the EPO's Strategic Plan 2023 (SP2023) published back in July 2019, putting the Office in a solid position to cope with the changes triggered by the pandemic.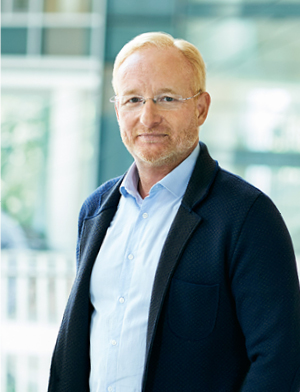 And the plan delivered impressive results. Thanks to the rapid rollout of laptops and new digital tools, staff were able to successfully tackle a rising workload and keep the patent granting process going (see "Managing the COVID-19 pandemic" on p. 8 for further details). The pandemic - and particularly the shift to a more flexible approach to where and when we work - also prompted a major and ongoing rethink of the Office's building investment programme and inspired initial reflections on a post-pandemic "new normal" based on two Office-wide staff surveys.
Although our vision of a "new normal" is still taking shape, co-operation within the European patent network will remain crucial to the EPO. Communications and data protection will assume a growing importance in tomorrow's working environment, and these topics are covered in two new annex reports to this Review. We've also reorganised our Quality Report with a new five-pillar approach that offers a comprehensive view of our drive for quality in all aspects of our operations.
This Annual Review features a host of achievements, driven by the surge of determination and ingenuity that defined the EPO's response to the crisis. In many ways, it's a tribute to the unwavering commitment of EPO staff, and their ability to deliver high-quality products and services under exceptionally challenging circumstances. As you read this report, I trust you'll agree that we're moving faster than ever towards our goal of achieving excellence.
António Campinos