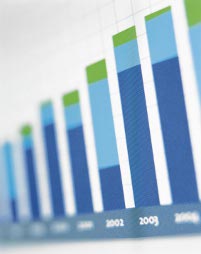 The total number of European patent filings in 2010, more than 235 000, showed a sizeable increase of 11% over the previous year, reaching an all-time high, far in excess of filing levels prior to the world economic crisis and even above the record levels of 2008. The economic recovery has thus found its way into the patent world, too.
Almost 60% of all filings came from non-European states. The largest applicant country was the USA (26%), followed by Japan (18%), Germany (14%), and a group of three countries (China, South Korea and France) with around 5% each. The biggest increase in patent applications was in those originating in Asia.
The total number of patent filings included 71 367 direct European applications and 163 662 PCT international phase applications. About 79 600 PCT applications entered the European phase. The strong growth in direct European applications (+ 28%) is partially explained by the reaction to the new Rule 36 EPC concerning divisional applications.
Downloads
Description

Download
Statistics at a glance
PDF (45 KB)

Total European patent filings by country
Number of filings in 2009 and 2010, broken down by country of origin
EPC member states

PDF (55 KB)

Other countries
PDF (50 KB)

European patent applications filed with the EPO
Number of applications in 2009 and 2010, broken down by country of origin
EPC member states
PDF (50 KB)

Other countries
PDF (49 KB)

European patent applications filed with the EPO by technical field
Number of applications in 2010 broken down in accordance with the International Patent Classification scheme
PDF (45 KB)

Top applicants
Ranking based on the number of European patent applications filed with the EPO

PDF (38 KB)

European patents granted
Number of patents in 2009 and 2010, broken down by country of origin and designated contracting state
EPC member states
PDF (56 KB)

Other countries
PDF (48 KB)

Five-year review
PDF (46 KB)