Oppositions
The EPO offers a system of internal legal remedies to review its procedures and safeguard the quality of its patents. Anyone may oppose a European patent within a period of nine months from the mention of its grant. In 2016 the EPO issued some 4 100 opposition decisions, with an opposition rate of 4%. In these cases, 72% of the patents were upheld either as granted or in an amended form.
Patents opposed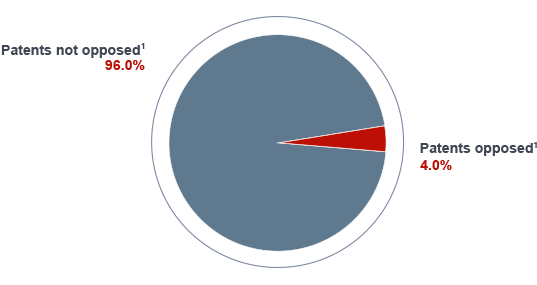 Decisions in opposition cases

1) Oppositions must be filed at the EPO within nine months of the grant of the respective European patent.
www.epo.org/applying/european/oppositions