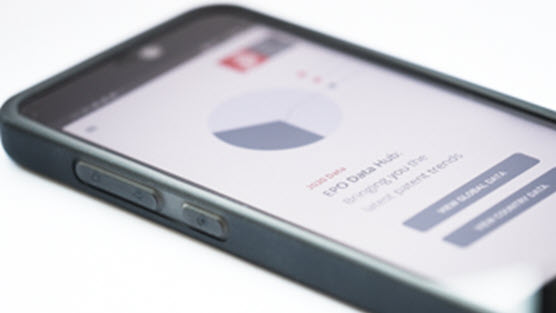 To increase public access to its rich sources of patent statistics, the EPO's free mobile app complements the annual Patent Index. Available for both Android and iOS devices, EPO Data Hub helps everyone to explore EPO data and to discover trends in the patenting activities of countries around the world.
EPO Data Hub contains data covering the last five years for European patent applications and granted patents. In tables and charts it shows the data at global level and country level, in charts and tables, showing % share and % growth as well as rankings for top applicants. The built-in download function makes it easy to access the source data for sharing or further private analysis.
An update to the app for 2022 data can be downloaded for free from the Google Play Store or the Apple App Store to run on a smartphone or tablet – it will even work when offline.

Further information