The EPO posted record demand in 2017, confirming Europe's attractiveness as a leading technology market. Thanks to sustained efforts to boost quality and efficiency, the Office for the first time published more than 100 000 granted European patents. President Benoît Battistelli reviews the 2017 results, highlighting the EPO's commitment to quality, innovation and patent system users.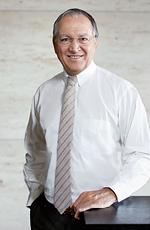 I'm delighted to report that the EPO managed to achieve some great results in 2017. One of the standout features of the patent landscape was an increase in the number of patent applications we received. Once again we were able to raise our performance to match this growing demand and support a dynamic innovation sector. In fact, we were able to surpass 400,000 products for the very first time. That's a 4.6% increase in search, examination and oppositions and continues the positive trend of the last few years.
Higher production has also helped us reach a crucial turning point: Since 2015 the EPO has been processing more work than it has received, allowing us to reduce our backlog. And we're now also seeing the effect of that progress in the number of patents that are being granted. Last year alone, grants increased by over 10%, adding further to the 40% increase of 2016. This means over 100,000 patents - more than ever before - were approved for inventors, helping to support European innovation and the wider economy.
The quality of those patents remains our absolute priority. Quality levels have reached a new high, thanks to a number of measures we put in place last year. These include inter alia an ISO recertification of our Quality Management System, more consultation with our users and greater transparency with the publishing of a detailed quality report, for the first time in an IP office.
These advances are being recognised by our users. For the sixth time in a row, a major industry-wide annual survey found that the EPO ranked first among the large IP offices for the quality of its patents and services.
Of course, quality patents also means delivering patents on time. So in 2017 we shortened processing times further. We have already reached our target for delivering a search report with a written opinion on patentability within six months. This gives companies and inventors the clarity they need at an earlier stage, when deciding whether or not to continue their granting procedure.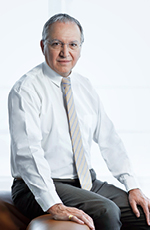 To assist us in meeting all those goals, the EPO's core business has also been reorganised. We started 2018 having implemented a true, end-to-end patent granting process. It brings our core operations under a single organisational structure - one where our patent examiners and patent formalities officers work more closely together. Using the latest IT tools we're implementing a fully digitalised patent granting process to streamline workflows and increase quality and efficiency. During the last year, the EPO has also continued to raise its international prominence.
We've worked with our partners across the globe on new IT tools which have become world standard and cooperation initiatives that bring benefits to our users and European inventors. By creating so called 'validation agreements', other countries beyond our member states now recognise the European patent. In 2017, after Morocco and Moldova, Tunisia became one of those validation states. And this March, Cambodia also joined the system. As a result, a single patent application at the EPO can provide protection in up to 44 countries and cover a potential market of some 700 million consumers. More validation agreements are now in discussion with other countries in Asia, Latin America and Africa, helping to expand the influence of the European patent system.
We'll also be looking to make patent protection more affordable in 2018. Thanks to increased production and greater efficiency, we've been able to carefully control our costs. We're now in a position to pass on those savings to our users with a reduction in some of our fees. That represents a total saving of 25 million euros every year for our applicants.
I want to conclude by highlighting one of the EPO's great projects that will be completed this year. Behind me you can see our new, state-of-the-art building in The Hague, designed by renowned architects Jean Nouvel and Diederik Dam. It's a visible symbol of our desire to provide EPO staff with an environmentally sustainable, modern, work place and it testifies to our continuing investment in the Netherlands. But above all it's an enduring sign of our commitment to European innovation and to our users all over the world.