Cooperative Patent Classification
Throughout 2012 the EPO worked closely with the United States Patent and Trademark Office to launch the Cooperative Patent Classification (CPC), a new joint classification system for patent documents. Based largely on the EPO's ECLA system and incorporating the best practices of both offices, the CPC makes it possible to conduct more efficient and targeted patent searches.

An ambitious joint vision becomes a reality
In order to more closely align classification practices, the EPO and the US Patent and Trademark Office (USPTO) teamed up in 2010 to develop a joint classification system. Throughout 2011 and 2012, our two offices worked closely on harmonising systems.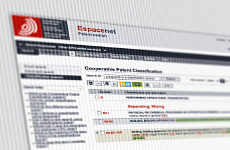 The result, achieved in just a little over two years, is the Cooperative Patent Classification (CPC). The CPC scheme was made available to the public in October 2012, and the official launch on 1 January 2013 marked its entry into force at the two offices. This was a huge undertaking with big benefits: efficiency gains for the EPO and USPTO, improved consistency for patent offices and users alike, and more efficient and targeted searches for anyone using patent information.
250 000 places to classify an invention
The CPC is based on the European classification system ECLA (which itself is based on the International Patent Classification (IPC) used by many patent offices worldwide), and incorporates the best practices of both offices. It includes some 250 000 symbols, making it the most refined scheme available for classifying inventions. The CPC also includes an additional "Y" section which is related to specific technologies of particular public interest, such as renewable energy and smart grids.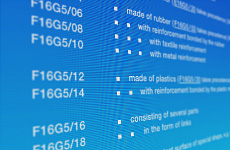 A future global standard?
In view of its basis in the ECLA and IPC, the CPC holds promise for becoming the new global standard for patent classification. It is seen as a stepping stone towards harmonising the patent procedures of all the major patent offices in the world. In today's globalised economy, it is a welcome step towards facilitating access to the technical information contained in patent documents, and improving the quality of patents worldwide.