Launch of Patent Translate
Patent Translate, a new free online automatic translation service for patents launched by the EPO in 2012, makes it easier for anyone to access information about state-of-the-art technologies from around the world in their own language.

According to the World Intellectual Property Organization, the total number of patent applications filed worldwide exceeded the 2 million mark for the first time in 2011, and is growing further. This means that a lot of scientific and technical information is waiting to be searched in patent databases.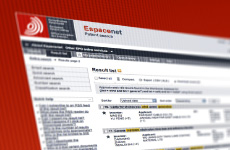 Much of this information is accessible in the EPO's Espacenet database, which contains some 80 million patent documents from all around the world. In order to help innovators and the public access this vast trove of information more efficiently, we have teamed up with our partner offices in the EPO member states, the Americas and Asia to make their collections accessible on the EPO website using the most advanced machine translation technology available.

Breaking down the language barriers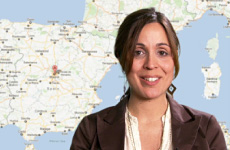 In partnership with Google we launched Patent Translate ─ a free automatic translation service for patents on the EPO website. This was a breakthrough in eliminating the language barriers to patent information. It enables companies, inventors and scientists to cut costs and speed up their R&D efforts by accessing information about state-of-the-art technologies from around the world in their own language. As a tool also used by patent examiners in their daily work, Patent Translate helps them to do a more thorough global prior art search, thereby contributing to the quality of the patents granted. Meanwhile, the service offers on-the-fly translation from and into English for 13 European languages, namely Danish, Dutch, German, Finnish, French, Greek, Hungarian, Italian, Norwegian, Polish, Portuguese, Spanish and Swedish, covering more than 90% of all patents documents in Europe.
With the launch of the Chinese-English component of Patent Translate the two largest languages in patents worldwide are linked, offering unprecedented access to information about Chinese patents - a true world premiere. This means that European businesses can now easily access the full text format of Chinese inventions. Patent Translate is being continuously expanded and improved. The aim is to complete the coverage of European languages, including Russian, and add Japanese and Korean, by 2014, bringing the total number of languages covered to 32.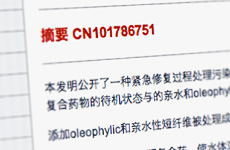 How it works
Patent Translate was specifically built to handle complex and technical patent vocabulary. In co-operation with the national patent offices of our member states, the EPO provided Google with millions of official, human-translated patent documents. These are used to train the translation engine to handle technical subject-matter and the specific style and format used for patent documents. The software is more than a crude dictionary: it is an ever-improving algorithm that recognises words in their context so as to adapt translations to the peculiar and specific legal and technical terminology of patents.