Honouring Europe's most inventive minds
Every year the EPO honours outstanding inventors for their contribution to social, economic and technological progress through the European Inventor Award. The 2012 awards were presented on 14 June in Copenhagen to pioneers in laser eye surgery, hearing-aid devices, fuel cells, hepatitis B treatment and wireless communication.

Behind every technical innovation is an individual person or team of inventors with a passion for discovery and the drive to "make it new".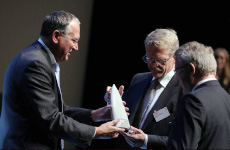 The annual European Inventor Award pays tribute to the creativity of inventors the world over, who use their technical, scientific and intellectual skills to make a real contribution to technological progress and economic growth, and in doing so improve people's daily lives. Their inventions - new technologies, products and processes - are helping to tackle climate change, giving us sustainable transport, powering our cities with clean energy, providing safe and nutritious food, and improving public health.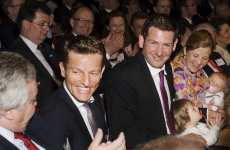 The 2012 awards were presented at the Royal Danish Playhouse on 14 June 2012 in the presence of more than 350 guests, including the Danish Crown Prince and Princess, ministers, scientists, researchers, and other prominent figures from the public and private sector. The awards were organised by the EPO, with the support of the European Commission, the Danish EU Presidency and the Danish Patent and Trademark Office.
The European Inventor Award 2012 winners in five categories are: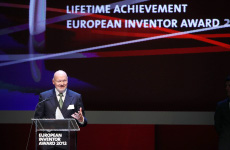 "Our success will hopefully encourage a new generation of young scientists to follow in our footsteps," said European Inventor Award 2012 winner John O'Sullivan, accepting the prize in Copenhagen.
The 2013 awards will be presented in Amsterdam on 28 May 2013.