Unitary patent ready to launch

2015 was a decisive year for patent reform in Europe, with the completion of preparations for the unitary patent, which will be administered and granted by the EPO and automatically valid in up to 26 EU countries. Participating member states agreed on all the outstanding issues, coming up with a solution to simplify patent protection in Europe and cut red tape and costs for businesses.

The end of 2015 saw yet another breakthrough on the unitary patent, when the member states adopted a complete secondary legal framework including the budgetary and financial rules, the level of renewal fees and rules on how 50% of these fees will be distributed between member states. This means that the EPO is now legally and operationally ready to deliver the unitary patent.
Progress on the Court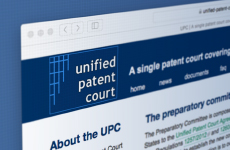 Preparatory work on the Unified Patent Court (UPC) also advanced in 2015, with the adoption of the Court's rules of procedure. There was good progress on the UPC Agreement, too, with more countries ratifying. By the end of January 2016, nine states had ratified, with several more expected to do so shortly. To enter into force the Agreement must be ratified by at least 13 states, including France, Germany and the UK. Once this happens, both the Court and the unitary patent system will come to life, which will hopefully happen at the beginning of 2017.
Italy signs up
Another highlight of 2015 was Italy's decision on 30 September to join the unitary patent. This followed the confirmation by the Court of Justice of the EU (on 5 May) as to the compatibility of the legal framework for the unitary patent with the EU Treaties. This is good news for Italian companies and inventors; and also for Europe, as the addition of this large and important market will raise the attractiveness of the whole scheme.
Same high-quality patent, better value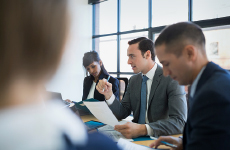 The unitary patent will complement existing routes to patent protection in Europe. It will simplify procedures and lower costs for patent owners, while increasing legal certainty thanks to the introduction of a central European patent court. As concerns post-grant costs, companies will gain patent protection for at least 13 and up to 26 countries for the cost of four: the annual renewal fees for the unitary patent have been set at a level roughly equivalent to what an applicant would normally pay for the four major countries under the classical European patent system. After 40 years in the making, the unitary patent is within reach, and Europe will finally soon see the creation of a genuinely uniform European market for innovation.