Patents, innovation and climate change

Patent data provides a wealth of information that can facilitate an informed debate about issues of global concern, including climate change. In 2015 the EPO completed its dedicated tagging scheme for patent documents related to lower-carbon technologies to help increase access to this data. The EPO and UNEP also published a joint report on patents and lower-carbon technologies in Europe in time for the climate-change talks in Paris.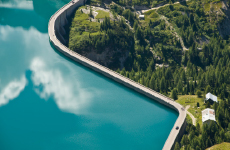 In order to shed light on the role of patents in the development and deployment of lower-carbon technologies, the EPO has worked closely with the United Nations Environment Programme (UNEP) since 2009 on a series of joint studies looking at patent filing trends in climate change mitigation technologies (CCMTs). The latest report, focusing on Europe and combining patent data and economic data on CCMTs, was presented in December 2015 at the UNEP "Sustainable Innovation Forum 2015" organised alongside the "Climate change conference" (the UNFCC COP 21) in Paris.
A boom in lower-carbon inventions in Europe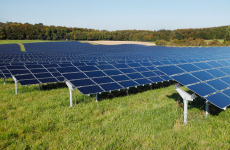 The report finds that inventions in CCMTs have seen a five-fold increase worldwide between 1995 and 2011, growing much faster than inventions in other technologies. As a result the CCMT share of worldwide inventions has increased from 2% to over 6%. This persistent rise since the signing of the Kyoto Protocol in 1997 suggests that global and regional climate change policies have helped stimulate innovation in CCMTs. The report also shows that Europe is a leading region for innovation in this area, responsible for 18% of all CCMT inventions, and for 40% of those patented in more than one jurisdiction. Over the same period, European carbon emissions per GDP have fallen by 30%.
Accessing information about sustainable technologies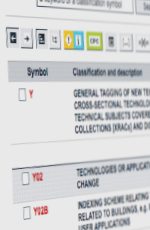 To help companies, engineers, scientists and policymakers involved in climate change issues make better use of the wealth of technical knowledge available in patents, the EPO has created a dedicated "Y02" tagging scheme for patent documents related to low-carbon technologies, enhancing the access to these technologies in its public "Espacenet" database. In combination with patent statistics tools (such as the EPO's PATSTAT), the "Y02" scheme also makes it possible to map sustainable technologies, identify trends and derive facts and evidence on which to base policy and business decisions. In late 2015, the EPO completed the scheme for CCMTs, including energy, carbon capture, low-carbon inventions in buildings, transport, production, waste, and smart grids. It now includes more than 2.8 million documents related to lower-carbon technologies - the world's biggest single repository of technical knowledge in this field.