The EPO: an influential global partner

The EPO works with patent offices worldwide on simplifying and harmonising tools and procedures to improve the quality of our services, and to make life easier for applicants. Close co-operation with our 38 member states, our partners in the "IP5" grouping (China, Japan, Korea and the US), and others delivered significant results in 2015.

Co-operation in Europe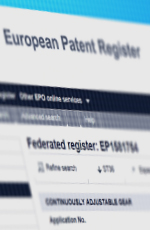 We continued to work closely with the national patent offices of our member states. One highlight was the launch of the Federated European Patent Register in April 2015 - a new service that delivers free legal-status information about European patents in the national post-grant phase. It provides a single point of access, within the European Patent Register environment, offering an instant overview of bibliographic and legal-status data from participating national patent registers. Meanwhile the number of national offices using the Cooperative Patent Classification (CPC) developed jointly by the EPO and USPTO grew further in 2015 as the offices of Portugal, Norway and Switzerland deciding to switch to the CPC. This brings the number of national patent offices in Europe using the CPC to thirteen.
Validation agreements with Morocco and Moldova
The attractiveness of the European patent system further grew when in March Morocco became the first non-European country to validate the legal effects of a European patent on its territory. The Republic of Moldova followed with its validation agreement entering into force on 1 November. This has brought to 42 the number of countries for which patent protection can be obtained simultaneously with a single European patent application.
Progress in global harmonisation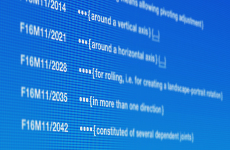 At the international level the extension of the Global Dossier service was a highlight, as it now offers free-of-charge file inspection straight from our website for patent applications filed with our IP5 partners (China, Korea, Japan and the US). The service provides Chinese, Japanese and Korean patent application files in their original language, as well as machine-translated versions in English. We are also co-operating on procedural harmonisation to align our practices, given that some 300 000 applications per year are cross-filed at two or more IP5 offices. The Cooperative Patent Classification (CPC) remained high on our co-operation agenda too, given its relevance for the quality of EPO search products, in particular when it comes to retrieving Asian prior art, and for our efficiency . CPC classification data for Chinese and Korean publications are now incorporated into EPO systems on a regular basis and made available to patent examiners and the public. Mexico's patent office also committed itself to adopting the CPC, signing an MoU with the EPO in July 2015. There are now 20 patent offices around the world classifying in the CPC.
30 years of co-operation with China
Last year the EPO and China's State Intellectual Property Office (SIPO) celebrated 30 years of bilateral co-operation. The EPO has supported China in building a patent system from scratch and in developing one of the leading patent offices worldwide. Not only has this partnership been instrumental in establishing state of the art and efficient IP protection in China to the benefit of businesses in both regions. It has also become a pillar of a quality-based global patent system. The co-operation anniversary was marked with a series of events, including a high-level EPO conference in Lyon, France in October 2015.