Whether through joint projects with our member states or patent offices from other regions, our international co-operation activities always aim to harmonise and simplify tools and procedures, to enhance the quality of our services and ultimately to make life easier for our users.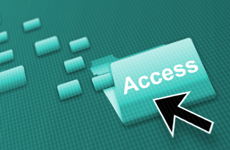 In 2016 we continued to work with our IP5 partners, namely China, Japan, Korea and the USA. The five offices together account for around 80% of all patent applications filed worldwide, many of which are cross-filed at two or more of our offices. One priority therefore is to further improve joint tools and services such as the Global Dossier, which offers free-of-charge file inspection straight from our website for patent applications filed with any of the IP5 offices. The service provides Chinese, Japanese and Korean patent application files in their original language, as well as machine-translated versions in English. In 2016 the service was extended to applications filed at the Canadian Intellectual Property Office and Patent Cooperation Treaty (PCT) applications filed at the World Intellectual Property Organization (WIPO) International Bureau. The Global Dossier has proved popular, with well over 600 000 individual users querying the service in the EPO systems in 2016.
EPO: a leading PCT authority

We also continued our strong involvement in the PCT, which is increasingly used by applicants wishing to extend their patent coverage worldwide. Over 60% of our filings come via this route, and the EPO now produces around 40% of all international search reports and over 60% of all international preliminary examination reports. That is why we are keen on continuously improving the PCT in close co-operation with WIPO and other patent offices. In 2016 we continued to enhance our services to PCT applicants, for example by improving our PCT Direct service to make it possible for applicants to use the ePCT system for filing their PCT applications and subsequent documents with the EPO.
CPC grows further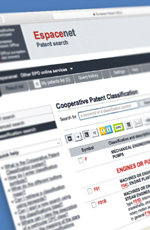 Given its growing international importance, the Cooperative Patent Classification (CPC) remained high on our agenda, too. Now on its way to becoming a global standard, this classification scheme launched by the EPO and the USPTO in 2013 plays an important role in facilitating access to the technical information contained in patent documents, and thus in improving the quality of patents worldwide. More countries have decided to adopt the CPC and to classify their patent documents according to the scheme. The Russian patent office, Rospatent, started using the CPC in January 2016, and the Eurasian Patent Office decided to follow suit last year. There are now 25 patent offices around the world classifying according to the CPC, including 16 EPO member states.
Fast-tracking with the Patent Prosecution Highway
The EPO has partnered up with patent offices around the world on a series of Patent Prosecution Highway (PPH) pilot programmes that leverage fast-track patent examination procedures to enable inventors to obtain patents faster and more efficiently. Two new PPH pilot programmes - with Australia and Colombia - were launched in 2016. In addition we agreed to initiate PPH programmes with the offices of Russia, Malaysia and the Philippines. An agreement with Brazil prepared the ground for the EPO to start discussions on a joint PPH pilot programme with the patent office of Latin America's largest economy, too. These programmes are extremely popular: by 1 July 2016 we had received a total of more than 7 600 requests to participate in our various pilot programmes - more than half of them from Japanese users and over a third from the US. We also agreed with our IP5 partners to extend our IP5 PPH pilot programme by another three years, to the end of 2019.
Co-operation in Europe - and beyond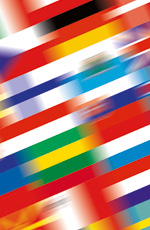 All the while we continued to work closely with the national patent offices of our 38 member states. This co-operation has enabled us, for example, to provide more extensive and harmonised data to users through initiatives such as the Federated European Patent Register, and to patent offices through our professional search tool EPOQUE Net. Having complete data further increases the quality of patents throughout Europe.
At the same time we have worked towards putting in place validation agreements to extend the geographical scope of European patents. Following the agreements in 2015 with Morocco and the Republic of Moldova, the EPO member states in December 2016 approved a further validation agreement with Cambodia, which could enter into force in 2017. Cambodia, one of the fastest-growing economies in South East Asia, is therefore set to become the first Asian country to recognise European patents. That is proof of the attractiveness of the European patent system well beyond Europe and its immediate neighbourhood.