The EPO continued to encourage a transfer of knowledge within the organisation and the user community.

The transfer and sharing of knowledge are key features of Europe's knowledge-based economy, which also benefits the stakeholders of the European patent system, such as patent applicants and the examiners of the EPO.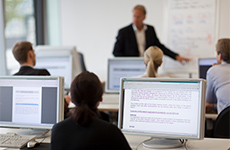 The Office last year continued to invest in providing training for its some 7 000 staff. The EPO Talent Academy, for example, delivers a formal training programme for newly recruited examiners. In 2018, patent examiners alone spent over 50 days in the classroom or on our e-learning platform, as well as being mentored one-to-one as they learn on the job. In total, EPO staff recorded 174 000 hours of training last year, including a 155% increase in the number of hours spent on e-learning.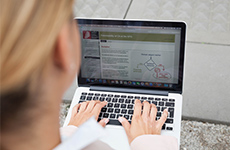 The high level of knowledge transfer is also extended to external stakeholders. The EPO shares its expertise with users and facilitates knowledge dissemination among them. We have made it a priority to give the public access to the databases, resources, tools and learning opportunities needed to develop informed patent strategies. During 2018 we launched a beta version of Espacenet, adding multi-platform functionality and a number of new features to its user-friendly interface. Anyone seeking patent information can now search over 110 million records from some 100 patent authorities around the world. Thanks to the new Espacenet, inventors and businesses will easily be able to find and leverage patent information that helps them monitor emerging technologies, discover solutions to technical problems and keep pace with competitor developments.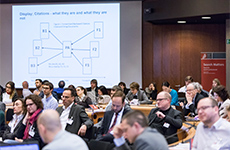 In this context, the European Patent Academy plays an integral part in training institutional, professional, judicial, academic and business audiences. Our academy offers multiple platforms, each tailored to meet specific learning outcomes. Last year, for example, we hosted seventeen training events that often drew over 400 participants each.
Promoting this culture of knowledge transfer is thus central to the mission of the EPO. It both enhances the expertise of our staff and encourages users to innovate further, which in turn drives economic growth.