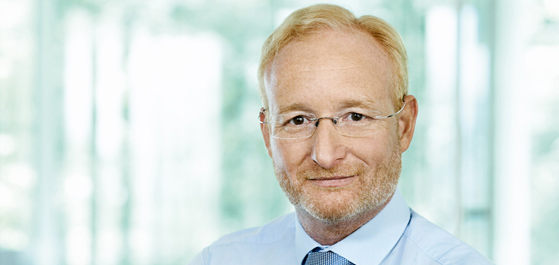 What were the main trends in this year's annual results? Which countries are driving demand for patent protection and what were the top technologies in terms of patent applications?
2018 was a very good year for the innovation sector. We've seen an overall increase in patent applications of nearly 5% compared to the previous year. That's also good news for Europe because this increase is a strong indicator that Europe is a very attractive market for innovative products. It's also a vote of confidence from inventors that the European patent system and the EPO can provide them with the high quality patents they need.
European companies in particular proved very active in seeking patent protection for their inventions. The total growth in applications from the EPO's member states was actually higher than it's been since 2010, with an increase of 3.8%. And of the top ten filing countries in Europe, all but two experienced a growth in the volume of applications. A European firm has also reclaimed the top position among our biggest applicants.
The three fields in which we received the largest number of patent applications were medical technology, digital communication and computer technology and all three showed marked increases.
How do you feel the EPO performed last year?
Overall I think 2018 was a successful year for the EPO. Our production was up and there was a significant increase in the volume of granted patents. Those are good achievements by the EPO staff, but performance isn't just about granted patents and productivity. We've kept our focus on quality with new initiatives and improved timeliness. There's also been progress in a whole host of other fields which we need to support our overall competitiveness. The European patent is now valid in more countries, we've continued to grow our patent information databases, and training and outreach activities have intensified.
Why is good performance necessary?
Last year's figures show that 2018 was another year of growth for patent applications, for EPO member states, China, the US and many other regions and countries. That's great for innovation - it means there are more inventions which could come to market, improving our daily lives and ultimately contributing to our economies.
But this increase also means we, as an IP office, have to match that incoming workload with higher performance, including productivity, quality, and timeliness. In fact, we have to go above and beyond demand because the EPO is also determined to reduce its backlog, so that we can become a more agile organisation, better placed to respond to a changing patent landscape.
Higher performance also helps us to control costs, and we try to pass on those savings to our users, whether by freezing fees, as we have done in the past, fee reductions under certain initiatives or by supporting member states in carrying out searches for their national patent applications.
Where does the EPO go from here?
Over the last few years the EPO has reformed itself into a more modern and sustainable institution but now we want to take our office to the next level. In 2019, we're going to be developing and starting to implement a new multiannual work plan designed to make a whole host of improvements across the board.
We're confident that those changes will result in better services for our users. For example we're going to have a look at how we can expand quality certification throughout the EPO and how we can create a more collaborative style of working for our staff with the aim of developing new services for our users. Digital transformation at the office is going to play a major part in this, for example by enabling us to create virtual work spaces for staff or by helping to increase efficiency in the patent granting process. If we can bring about this kind of positive change, we're confident that the EPO will be able to report good performance in the coming years, no matter what annual evolution we see in the patent landscape.